Are you looking for the most adventurous way to celebrate your big day, like a wedding, birthday party, or prom, to make it memorable forever? Hiring wedding limos and luxurious rental buses in Downers Grove for upcoming events is a great option to make an impression on your guests. The Chicago Party Bus rental is here for you to explore all the fun things to do in Downers Grove and other cities like Wheaton, Palatine, Skokie, and many more. Our rental limos and party buses are driven by well-trained and professional chauffeurs, so you can freely enjoy your trip. You can take our services for different occasions or events, including:
You can customize the features and amenities of party buses according to your requirements. Upgrade your partying experience with fun games, quirky LED lights, dance floors, Bluetooth music systems, and other exceptional amenities inside our luxe vehicles. Make a reservation for Chicago party bus rentals to spend enjoyable times with your loved ones and explore Downers Grove's diverse attractions.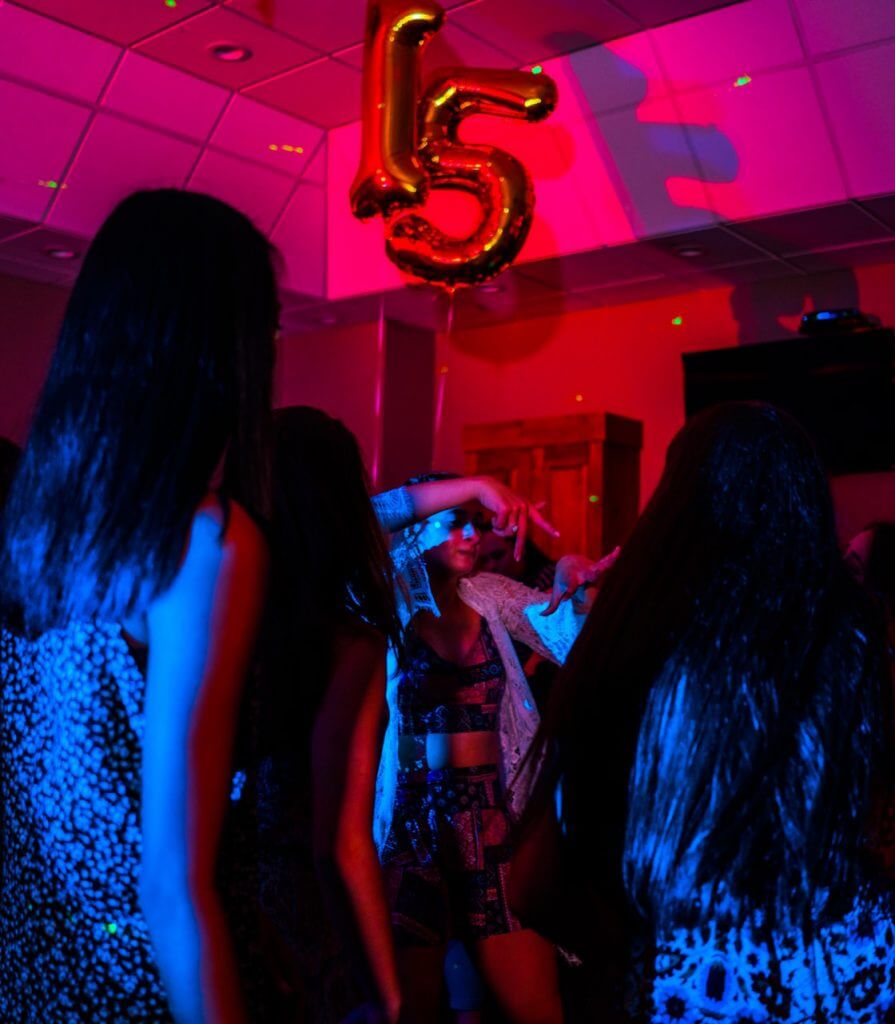 How to Book
Limo Party Bus in Downers Grove
If you want to book our services for your ceremonies and don't know how. Know how to book a rental limo and party bus with these 3 easy steps:
Press the "Get a Quote"button in the upper right corner. The "Get a Fast Quote" page will open and ask for your personal details.
Fill in your

First name
Last name
Phone number
Email address
Event type
Number of passengers
Pick-up address
Drop-off address
Date

In the "Addition Note" box, describes your preferences to help us support you efficiently. Once you complete the form, press the "Request Quote" button to submit it.
You can also contact us by calling +1 (847)466-5364 or emailing info@thechicagopartybus.com. In the lower right corner, there is a "Call Us:)" button that you can click to get a callback.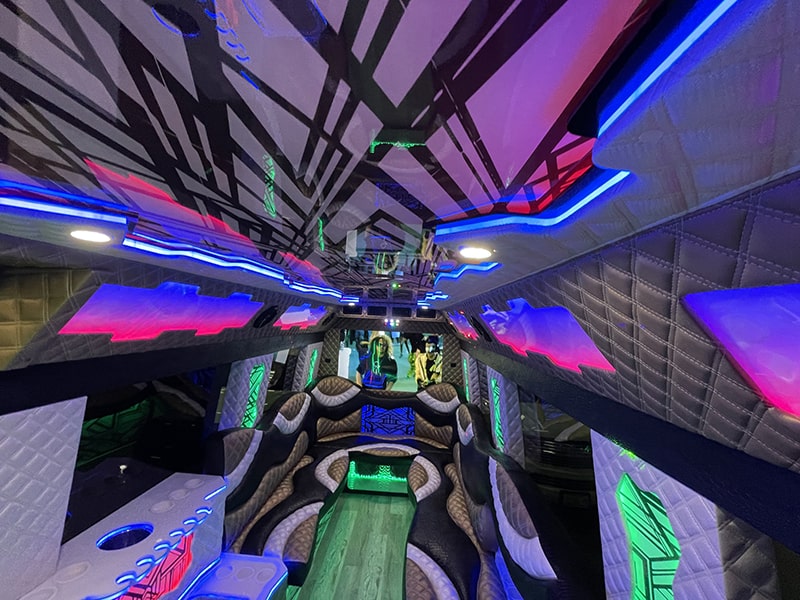 About
Downers Grove Attractions
Downers Grove is a tourist spot that is stunning and most popular among tourists fall and summer events. The town is a tourist destination because of its top-notch attractions, mouthwatering food, and peaceful surroundings. You can hire a Chicago limo rental to explore some below-mentioned attractions in this city:
1. Hidden Lake
Forest Preserve:
The cherished location for outdoor activities in Downers Grove is Hidden Lake, managed by the Forest Preserve District of DuPage County. A hickory forest and mature oak envelop a glacial pond known as the "Hidden Lake." This is one of the few locations in the country where the spring peeper frog is heard in full voice. The preserve is ideal for jogging, hiking, and birding as it is spread across more than two miles of pathways.
2. The
Morton Arboretum:
One of the best botanical attractions in the area is located directly on Downers Grove's northwest shoulder and is most preferred for a summer day out. The arboretum, which covers 1,700 acres, is home to more than 4,100 species of trees, including collections of maples, beeches, elms, and oaks.
You can walk through this beautiful area on 16 miles of trails or take a tram tour to explore the following attractions:-
Maze Garden
Ground Cover Garden
Four Seasons Garden
Container and Display Gardens
3. Downers Grove
Events And Festivals:
Every year, more than 140 events are held in Downers Grove. You can attend evening car shows and park concerts in the warmer months. Many festive events and activities are organized here in the holiday season, including the most popular Thanksgiving Bonfield Express, a bustling Halloween weekend, and others.
4. Tivoli
Theatre:
Downers Grove's Tivoli Theatre is a most visited place to explore, showcasing noir film themes. You will going back in time to explore this classic, vintage theatre, although it uses modern technology and projection. Best of all, the theatre offers a wide selection of discounted second-run films at a remarkably low price to experience the old-fashioned era.