Planning to get around the city but do not want to drive the whole time? How about if you get offered a professional chauffeur-driven luxury charter bus rental for a one-of-a-kind moving party experience? As exciting as it sounds, The Chicago Party Bus offers a range of charter buses that can be hired according to the number of companions and amenities required. Bringing a significant upgrade from conventional shuttle buses to highly comfortable and deluxe charter buses in Chicago, we have set a firm in the industry.
Whether you wish to make a grand entry at your wedding or booze around the city with your loved ones on a special day, we have made it easy-peasy and thrilling to commute.
Charter Bus

Rental Services in Chicago

Offering quality transportation embedding with partying facilities to a large group of up to 40 passengers, our rental charter bus services in Chicago are gaining immense attention. While keeping the heads spinning, our guests highly adore the high-end interior amenities including LED disco lighting, leather seating, LED TV screens, sound system, and whatnot.

Our decades of experience in the transportation industry have thoroughly taught us the value of top-notch customer service and safety, hand-in-hand. We are diligent about choosing the best drivers to help you and your companions to enjoy partying on wheels freely.
What is the difference between

a Shuttle and a Charter Bus?

The names could be confusing but the services are certainly not! Here are a few head-turning factors that make a bus charter in Chicago a go-to option for party freaks:-

A Dedicated Partner

A shuttle bus is a publicly available vehicle that moves back and forth between two or more designated points.

On the other hand, our charter bus rental in Chicago can be dedicatedly hired for a group and guests can choose the destinations as per their liking.

Professional Chauffeur

Charter bus drivers typically have commercial driver's licenses and extensive training and certification, whereas shuttle bus drivers may be company employees or volunteers.

Lavish Amenities

Shuttle buses are typically more basic in their features and may not even have restrooms. On the contrary, charter van rentals often have more luxurious amenities like TVs, couches, and even Wi-Fi.

Guest Accommodation

Shuttle buses are often of a more compact size when compared to charter buses, which are capable of carrying a greater number of passengers. Shuttle buses typically have seating for 15 to 18 passengers, although our charter buses can have space for up to 40 passengers.

Purpose

Shuttle buses are used for shorter journeys, such as transporting passengers between hotels and events. On the other hand, charter buses are more commonly utilized for longer-distance travel or for touring groups around the city.

Now that you know our charter bus offers numerous extraordinary partying experiences over other alternatives, why not give it a try?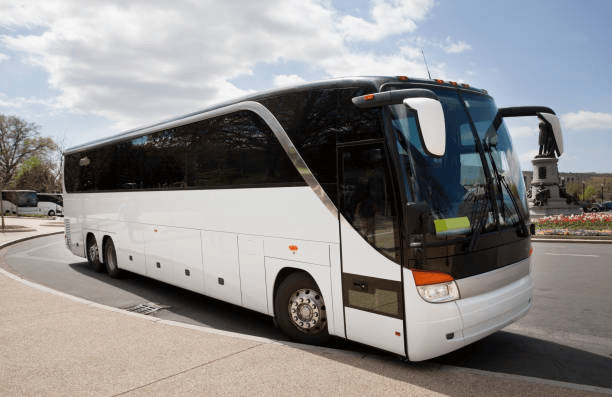 Our Luxurious
Charter Bus
Wanting to make the special events even more special while strolling around Chicago in mini bus rentals for partying? Let us help you!! We possess a range of charter bus rentals whose amenities and sizes can be chosen according to your preferences. Sit back and relax on our comfortable, diverse fleet of charter rentals while we safely pick and drop you from specified locations. Our coach bus rental in Chicago comes with all the amenities you want for the most enjoyable traveling experience in Chicago. Here are a few of them:-
Upto 40 passengers
White Exterior
2 VIP Disco Sections
15,500 Watt Sound System
Custom Made Bars
2 Stripper/Dance Poles
CD/MP3/AM/PM/iPod Hook Up
65" LED TVs + two 27" LED TV
Disco Lights & Laser Show
Three colors Ostrich, Carbon Fiber interior leather
Disco Floor/Ceiling Bars
Walk through the following 13 variations of party buses having 34-40 seating capacity:-
Choose the model which best suits your accommodation and amenities expectations.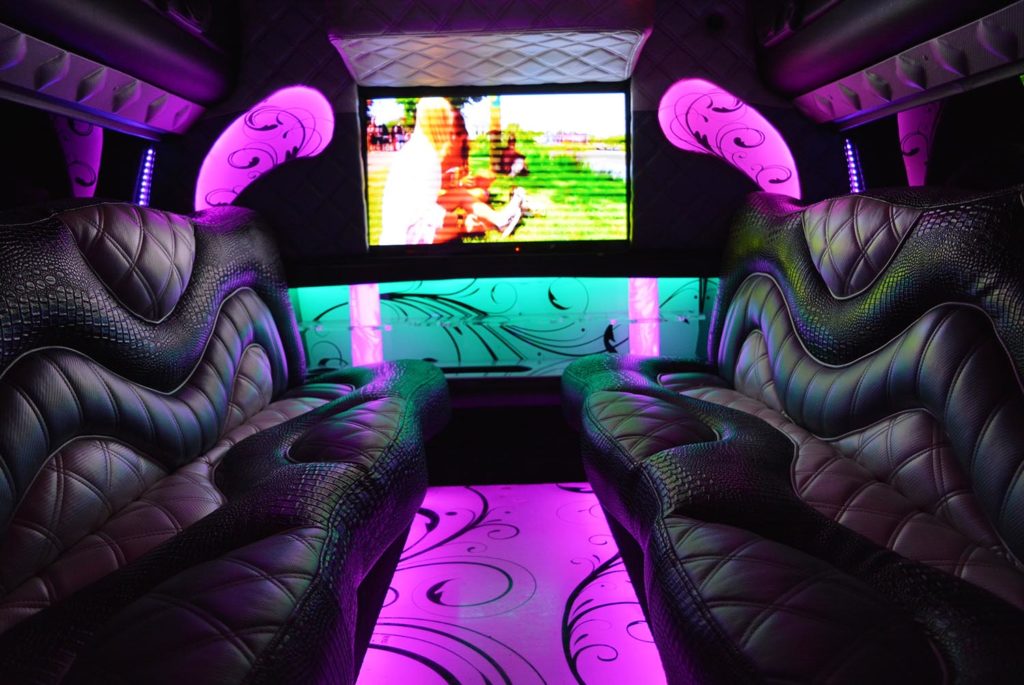 Benefits of Charter Bus Services in Chicago
When it comes to specialty party vehicles like Chicago Limo rental or Charter buses, The Chicago Party Bus has to take the cake. Our luxury mini bus rental showcase how immense luxury can be incorporated into a vehicle and offer the following advantages:-
Luxurious Experience
Our private charter bus rentals are all decked out to the nines, with nothing missed and no expense spared!
Highly Impressionable
everyone will adore the great style with which you roll in our mini bus or full-sized party bus rentals.
Utmost Security
A professional driver will operate the charter bus in Chicago area while you and your companions can enjoy the party without worrying about getting behind the wheel while they shouldn't be
Visit the Hotspots
Our chauffeur is well aware of Chicago's ins and outs & can take you to key spots you and your group would want to see.
Hire a dedicated moving party venue for the upcoming event with us!! Book your luxe charter bus now!!