Chicago Party Bus Rentals:

The Best
Party Bus Rental Prices in Chicagoland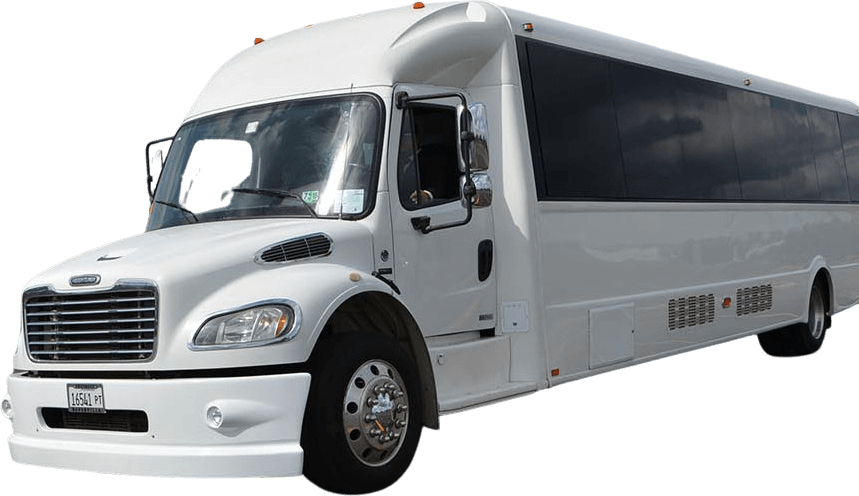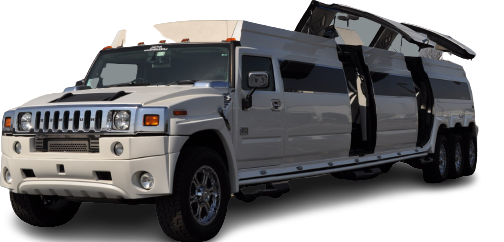 You probably already know "what is a party bus?" but do you know that thousands of party enthusiasts around Chicago are struggling to find the most luxurious and affordable party bus Chicago rentals? You don't have to let your special occasions become something to not talk about. Rather, you can trust Chicago Party Bus rentals for a private party experience that keeps you rolling around Chicago. Without compromising on rental service quality, we ensure the best celebration vehicles.

Our party buses will take you around Chicagoland and surrounding suburbs without any delays or discrepancies. From professional and licensed chauffeurs to all things that turn life into a party, party buses from Chicago Limo Party Buses have got it all.
Our
Party Bus Services

For:

Today, it's easier than ever to hire a limo party bus rental in Chicago suburbs. For the perfect party bus, you can always visit our website to rent a party bus in Chicago for you adventure, whether you're going with friends or family. There's a crazy fleet of stretch limos, luxurious, spacious, and amenities-loaded party buses at our company.

Our party buses Chicago are suitable for nearly all typical celebrations.
This includes:
Our Chicago Party Bus
Fleet
Ready to check out what kind of a party bus rental in Chicago you're reviewing? Well, our party buses sizes are sure to leave you surprises. Whether you have a huge or pocket-friendly budget, we can assure you that you will find the perfect party bus for your needs. So, let's kick it off with a big party bus!
The best Chicago Party Bus Rentals and
Limo Fleet
Check out our new special occasion guide. We provide our Chicago limousine service to a wide range of special and corporate events in the Chicagoland area. Our luxury vehicles and Chicago limousine experience make us the best choice for all your special events. Utilize our experience help guide you in planning a great night out
Have Questions about our party buses and limos Party bus?
Give us a call to receive a complimentary estimate!
Top Chicago
Limo Bus Fleet
If you're here, you must be looking for the kind of high quality Chicago, IL party bus rental services or limo service that only we can provide!
Our Chicago Party Limo Buses
Exterior
Our bus rental Chicago rates are among the finest ever offered around the lively suburbs of Chicagoland. Being competitively rated around different websites and carrying a positive reputation, Chicago Limo Party Buses has sufficed thousands of party needs. Here're several factors that can affect your party bus rental chicago costs:
• Total stopovers
• Number of passengers
• Usage hours
• Acquired facilities (add-ons)
Satisfied Clients
Testimonials
One of the main things that put us ahead of our competitors in the Chicago area and the surrounding suburbs is our amazing client satisfaction ratio. Chicago Limo Party Buses have rarely had any demeaning instances where the passengers were troubled. In fact, check out the positive reviews right on our website to learn more about our party bus rentals and limousine services in Chicagoland.
I used the Chicago party bus company for my wedding and I recommend them to anyone looking for a clan and luxurious party bus. The communication was excellent from them. Great company!
Ariela
Great time on my bachelorette party, we rented the Mercedes Sprinter VIP edition and it was a highlight of the night. It definitely contributed to an unforgettable night!
Kate
Rented from them for our company outing! I could not be anymore happy with the clear communication and great prices!
John
Great company! I used them for a birthday party the bus was 40 passengers we had about 30 people and we fit very comfortably the music system is great and the polls add to the fun!
Stewart
Our Chicago Party Bus
Fleet
36 Pass Limo Party bus Rental Chicago– Krystal Edition
Looking for a large-sized party bus Chicago? Well, the Krystal Edition 36-pass limo party bus rental can meet your requirements. Apart from the huge capacity to accommodate nearly 36 passengers, it also has two separate disco sections, full-VIP. Moreover, huge bus boasts a 15,500 watt sound system so you can party all night. Whether it is a birthday parties or hen's parties, your package with the 36-seater limo will surely be an experience to remember. It's also suitable as a personal quinceanera party bus or a bachelorette party bus. You can even watch your favorite shows including sitcoms, fantasy, sci-fis, and romantic songs on massive LED screens.
34 Pass Lounge Edition Limo and Party Bus Rentals
Deciding on a fancy high school prom party bus plan? The lounge edition limo bus rental can accommodate nearly 34 passengers. It means that your close circle of high school friends will find it extremely comfortable, enjoyable, and spacious. With an awesome VIP dance floor and sturdy sound system, you can begin your party with some music and dance.
34 Pass Versace Edition Big Party Bus
With an LED screen as big as 65 inches, do you need any extra entertainment when it's combined with a powerful 15,500 watt sound system? No, right? Well, the Versace edition big party bus rentals chicago that seats 34 people comfortably, you can be the queens and kings in the disco section.
34 Pass – Miami Edition
Figuring out about bachelorette parties or a bachelor get-together for brides and grooms? You can surprise your friends with our luxurious wedding party bus rental. Showing off a luxury exterior and a classy interior with disco lights, laser shows, and sound systems is all the rage for our Miami Edition 34-seater. This limo bus rental showcases the perfect theme for bachelor and hen parties.
34. Pass Venice Edition
Do you want nothing more than a luxury and lavish get-together with your close friends in a party bus chicago that can accommodate 34 passengers? Chicago Limo Party Buses offers the Venice Edition 34-seater limo party bus. It's no less than a humungous party bus rentals chicago with all the add-ons and complimentary amenities. In fact, it's the starter option for more high school prom night parties and birthday bashes. While it's pocket-friendly, it's fun and exciting for multiple age-groups.

Some of our other options include:
• 34 Pass Enclave Edition
• 30 Pass Martini Edition
• 30 Pass Olympus Edition
Our Party Busses
Features
Are you worried about the additional facilities and the existing features of our amazing party buses chicago? Don't worry because we know how important your exciting getaway is to you. We will try to make sure you get all things at hand without lifting a finger. From exciting laser lights and shows to enticing stripper poles, we will take care of all your party and personal needs.

Nearly all those looking for a memorable party buses rental experience come to Chicago Limo Party Buses. From luxurious leather interiors to an outstanding and remarkably eye-catching exterior, our party buses are something to crave for your upcoming party event. In simple words, our party buses rentals chicago have everything a party needs because we offer only the latest party buses models.
How Much Does It Cost

To Rent A Party Bus In Chicagoland Area?
For all party bus prices, you can contact our professional customer support. Chicago Limo Party Buses makes sure that you don't have to move from one rental services provider to another. From Chicagoland to different suburbs, several cost factors will affect your final service charges:
• Whether you rent a party bus for a day or more?
• Whether the rental will be on the weekend or not?
• How much is a party bus for a night on weekends or other days?
• Whether you require add-ons or not?
• Whether you'll have a fixed mileage or otherwise?
• Whether the stopovers have to be limited or unlimited?
• Whether you go for hour-based party bus rental prices or otherwise? 
Choose
the Best Party Bus

in Chicagoland Area

Do you want to talk to the Chicagoland area rental experts to discuss your luxury getaway needs and requirements? Chicago Limo Party Buses can make sure you have the right vehicle at your service. Calculating how much is a party bus? Simply get on our official website and drop your queries with our customer services. There will be no additional costs or service charges other than those discussed with you. So, get a quote today!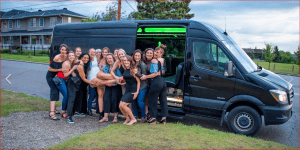 Buses
If you have decided to take a break from hectic daily activities and want to have full-on fun in style with your family, how about
Read More »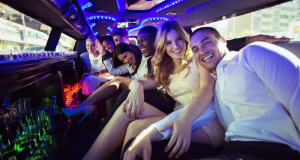 Buses
When Christmas arrives, so does the joy of getting together with your loved ones. How about having the best time in a distinctive way from
Read More »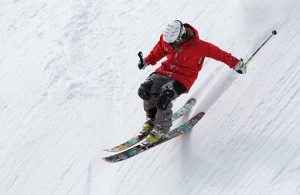 Activities
Over the holiday season, Chicago becomes a winter wonderland with beautiful Christmas lights, amazing sledding slopes, live music, and ice skating. These classic and well-known
Read More »
Our Chicago Party Bus
Reviews
Michelle Thomas
2022-11-15
Good company
Quality of party bus 7⭐️'s, customer service 7⭐️'s, and driver was also 7⭐️'s. Their party buses are worth every dollar, best experience ever had on a party bus.
Nice and fast staff. They helped me to decide what party bus is better for my occasion. It was my best birthday party ever!
Great company and responsive communications from the beginning of the engagement, prompt friendly service, would highly recommend and do business with them again.
Kimberly Towery
2021-04-25
We were very happy with our driver "G " he did an excellent job! My daughter and her friends enjoyed the limo ride, we had 15 teenage girls and 3 adults and we could have fit one more child and adult.
Rasa Kacenauskiene
2021-02-25
You won't be disappointed! Chicago Party Bus made my birthday celebration one to remember. Very professional, very clean, great drivers, great owner and the best vehicles. They let us look at every party bus, they had and all of them were amazing!!! They had something that fit our needs perfectly and from pickup to drop off everything went perfect!!! I truly can't wait to have another reason to book with them. Highly recommend!!!
Amazing party bus we got Christmas party over 60 people went really smoothly company did the Great job everybody had so much fun highly recommend , sound system and the bus interior it's phenomenal definitely going to be calling for next event !!!!
The service we had with this company was outstanding!!!! The staff super friendly and helpful. Easy to communicate !!! The party bus was amazing! One of a kind!!! Super clean! Great ride for our event. Definitely using it for my next gig!!!! 😄
Great experience for the company's party!! Had I lot of fun. The driver was professional, helped us with all we needed. The party bus was behind the expectation. Five stars service. We will be using this compony again in the future.