Kids Birthday

Party Bus Services
Kids Birthday Party and
Limo Rental

Services in Chicago

The Chicago Party Bus company is one stop celebration arrangement for all types of occasions ranging from hosting adults to kids. In order to make birthdays unique and everlasting memorable, we host kids birthday party events on wheels. Our fleets of limos and buses have special arrangement for kids birthday parties in Chicago. The custom package plans have made it possible to curate kids-friendly amenities.
Kids Birthday Party

Bus Packages in Chicago

Gift your kid a memory with their friends circle or celebrate together with whole family. Our packages will have amenities and bus size options accordingly. For a safe and seamless journey, our plans for kids have been created more sophisiticatedly considering safety, security and fun together. Check out the perks we have included for kids birthday parties:-
Children-friendly chauffeurs

According to contemporary Chicago kids birthday parties, we arrange chauffeurs who have enough skills to handle the needs of children patiently and professionally.

Luxury ambience theme for kids

Our limos and buses have lighting and sound system that we know how to use during kids parties. We will arrange a colorful and lively lighting ambience supported with huge LED displays. The sound system will be limited as per the safety standards of children. You can suggest us what to carry during the journey in order to avoid inconvience later.

Responsible pickup and drop-off

We understand kids need special care when it comes to pickup and drop. It is our responsibility to pick every child, accommodate them with proper hospitality and dropoff safely at home.

Well-planned routes

A kids party limo needs to be well-planned throughout the targeted routes. According to the hourly package, we can increase or decrease the number of spots to cover.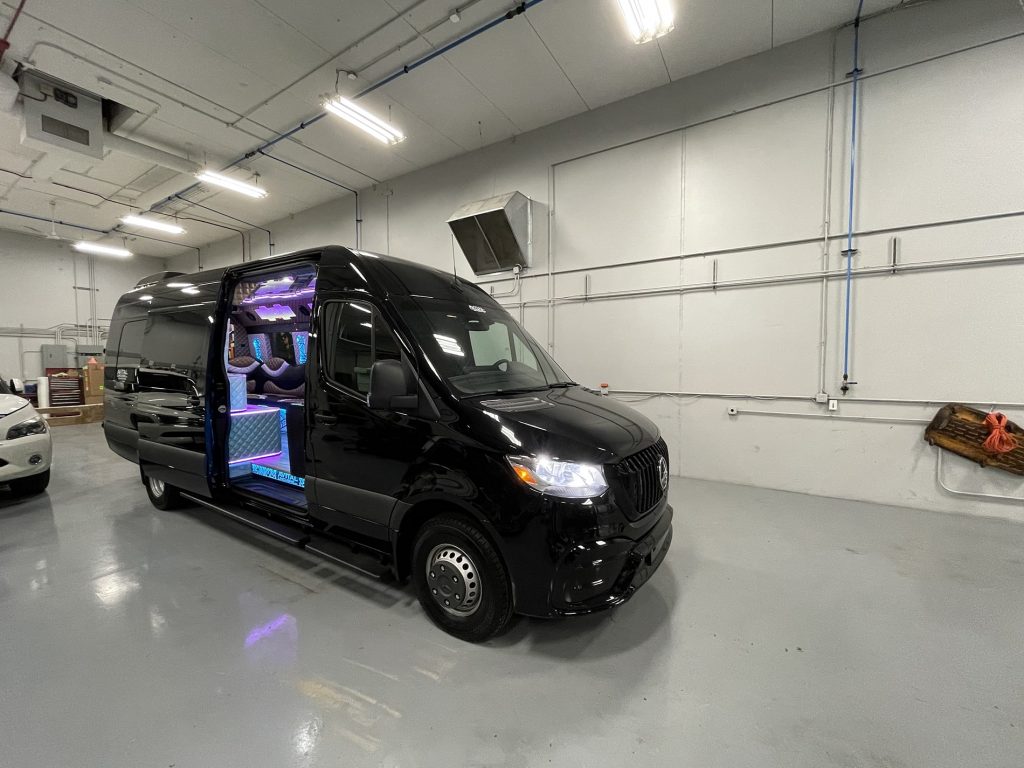 Why Choose a Limo Rental
Service for Kids' Birthday
A special treat: A limo ride can be a fun and exciting experience, especially for a child who has never ridden in one before. It can make their birthday feel even more special and memorable.
Convenient: A limo rental service can pick up and drop off your child and their friends, which can be a convenient way to transport a large group of kids.
Budget-friendly: Since it is a kids party with no adult content, the cost will be easily in your budget. Depending on the number of kids and the distance you need to travel, hiring a Chicago party bus rental service may be more cost-effective than driving separately or using other forms of transportation.
Unique idea: A Chicago kids birthday party ride can add an element of fun and luxury to the birthday celebration. It can be a unique way to celebrate your child's special day. Why repeat the same rituals of home or restaurants celebration when you can go a step ahead?
This is definitely going to be a new experience for your child, so make it grand enough to stay in their collection of best memories ever. If you have any idea to make things more special and personalized, talk to our client support representative.