Birthday Party Bus

& Limo Rental
Services in Chicago

Who says that hosting a birthday party should be limited to your living room or backyard? You don't have to celebrate your 21st birthday or sweet sixteen in your backyard. Now's the time to break out a small portion of your savings and get luxurious yet affordable Chicago limousine birthday party bus services. We think that all birthday events are special and provide an amazing opportunity for individuals to include friends and family in their lives. Therefore, we offer the best prom, night, and birthday party services.

Our Chicago limo rentals are among the best in Chicagoland and beyond. For a memorable birthday bash, choosing our limo rental service is one of the best things you can do. You can let go of the pressure from studying and working as a full-time employee to focus on some fun and enjoyment. In fact, some introverted children have let go of their social anxiety to enjoy the best in our luxury limo rentals. Offering some of the best limo birthday party packages, we ensure that you get the right type of vehicle as per your budget. Offering multiple amenities with every birthday party package, Chicago Limo Party Buses ensures that you get the experience of a lifetime.
Limo Birthday Party Bus

Packages
and Birthday Limo Service in Chicago

Is your birthday close? If so, you should be deciding on which birthday limo rental package to choose! Here's what we offer to make your birthday bash night extra special:
Licensed and professionally-trained chauffeurs
Luxury birthday limo rental services
Pre-planned stopovers and routes based on hourly payments
Drop-offs and pickups (devoid of wait-time service charges)
Whether you're looking for gaming trucks or video game party buses, we have got game coaches on board with us. Our range of packages covers multiple types of birthday parties. To help you understand, we take part in your birthday celebrations whether it's your 12th, 13th, 15th, 16th, or 18th. We ensure the safety of all kids on our party buses and limo rentals because our professional drivers are well-trained and experienced.

Every kid deserves a chance to express themselves during their birthday celebrations. And with the amenities that Chicago Limo Party Buses offer, we will surely make it a memorable event for your child.
Why Choose a Limo Rental Service
for a Birthday Party?
Birthday is the most personalized, once-in-a-year event, so we strive to make it special for you and your loved ones.
Birthday theme customization

We know how to maintain differences between a birthday, corporate and wedding limo rental service. Particularly for birthdays and kids birthdays, you can suggest a theme and we will get ready our limousine bus for party in the same manner.

Options from kids to adults

We host birthday parties for all age groups. Along with the popular adult packages, including a separate bar, cabin, and dancing pole, we also know how to customize the ambiance per the kids' expectations. Tell us a preferred theme and see how we transform visuals & music vibes accordingly!

Can accommodate any size of party

Whether you have plans to celebrate a birthday with selected people or a big crowd, we will arrange it both ways. Limo, Hummer and Cadillac are available for hosting up to 30 guests, whereas Chicago Party buses have a seating capacity of up to 40 passengers. The selection of the right bus size also depends on the types of amenities and space you are expecting to have fun.
You must be curious to know how our birthday plans for kids, teenagers, and adults. Don't waste time in self-estimation when you have direct access to our customer support desk through email, phone number and live chat.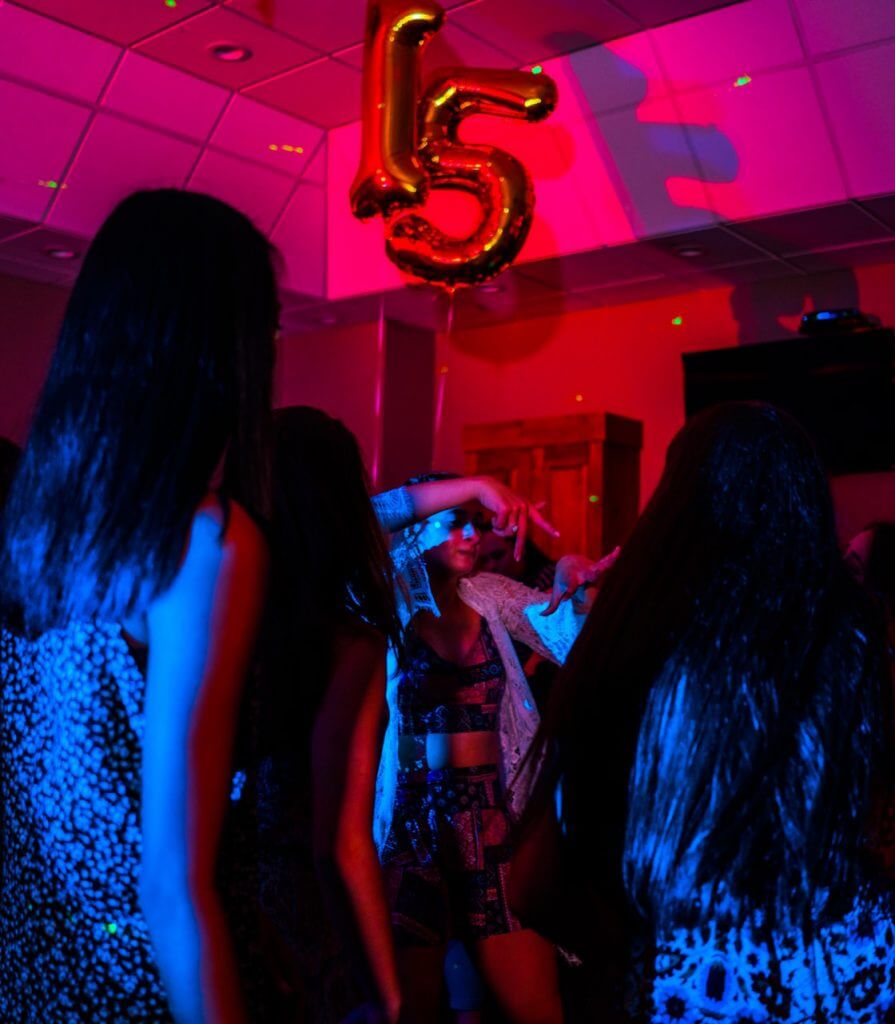 Cheap Limo Rentals for Birthday Party Bus in Chicago
Offering pocket-friendly birthday celebration packages is the key to ensuring happy clients. We keep prices low but luxury high, so you don't have to worry about getting subpar services. By maintaining all our vehicles, including the luxurious limos and party buses, Chicago Limo party Buses make the most out of your bucks. To find out more, reach out to us through our contact helpline.
Choose the
Best Party Bus

for Teenage Birthday Party

You don't have to celebrate your birthday the old style with your family at home. Instead, you can take them out on a luxury ride around the town in our birthday party bus rental. Find out what helps us provide such a memorable experience and affordable amenities.

Our limo rentals stand out from other rental and party bus services providers in Chicagoland. Find more information on our website and call us today to get a quote for your birthday party bus rental.