Corporate Transportation

Services in Chicago

The events you host on corporate levels reflect your brand's image, so they must be exceptionally outstanding. What after you serve your business allies and top management with the luxury of popular banquet halls in Chicago? Our corporate limo service can be the most compelling idea! The fleet of party buses and limos is not just limited to hosting birthdays and wedding parties but also accommodates special corporate guests. If you opt for corporate transportation services, we will curate a suitable vehicle according to your seating and amenities expectations. Dope sound system, personalized dancing poles, separate chambers, engaging lighting system, polished dance floor, and a lot of other things that you want at any luxurious celebration place are carefully assorted in our packages. From success parties to major deals execution, you can hire us for top-end corporate events.
Executive limousine Buses and shuttle

Services for Corporate Events

Chicago Party Bus company knows how to maintain professionalism with glamor when it comes to hosting a corporate event. Thus, offering custom service options that match your standard perfectly. Check out our key highlights:-

• Shared ride to hotel program
• Airport travels
• Uniformed greeter service
• Hourly charter travel service
• Group site tours
• Deals signing events service

Even if your service requirement is something different from the above list, feel free to have a telephonic session with our customer support representatives. They will definitely have some great party suggestions for you!
Corporate Limousine and
Party Bus services

For Corporates

Your way of hosting business stakeholders, potential valuable targets and employees during celebration events substantially impacts long-term relations. Thus, the event must be an everlasting memory for everyone. In order to fulfill different corporate needs, we have fleets of party vehicles featuring:-

• Limos
• Buses

The corporate limousine service fleet has top-end models of Lincon, Cadillac and Hummer. Our limos of different sizes and equipped with different amenities are suitable to accommodate 14 to 35 passengers. Check the specifications of each vehicle to evaluate your choice.

The corporate party bus rental fleet is our extended range of parties on wheels. Buses are relatively spacious both horizontally and vertically, allowing your guests to enjoy more freedom. Also, the enhanced exclusive features like stripper poles, custom bars and separate VIP sections are enough to delude someone between a traditional pub and a customized party bus.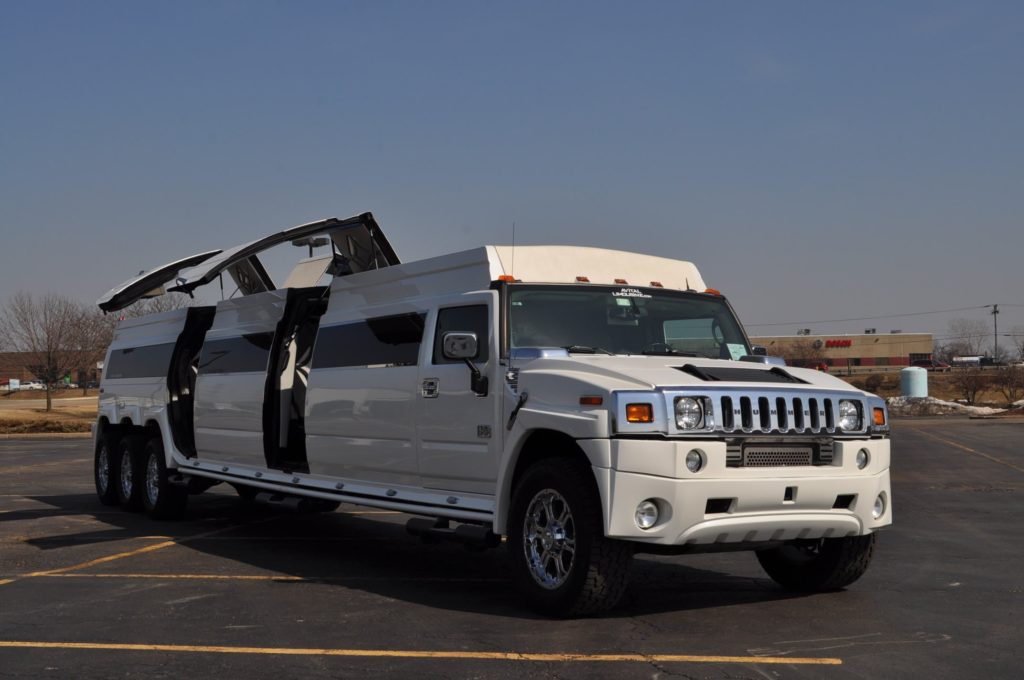 Why Choose Corporate
Transportation Limo Service
Are you still rationalizing party limos and buses' significance in the corporate world? If yes, The Chicago Party Bus has some convincing reasons below:-

• Professional Chauffeurs' assistance
We only allow licensed chauffeurs with every party vehicle in our fleet to ensure optimum professionalism in hospitality, safety and driving. As long as your corporate friends are with us, it is our responsibility to treat them professionally without compromising the party mood.

• Serve multiple corporate purposes at a time
A corporate party on limo bus rental means serving multiple corporate purposes simultaneously. Along with working as a Chicago corporate shuttle service for airports and hotels, we will arrange a celebration ambiance where you can also work with your clients parallelly! Isn't it a great time-saving idea?

• Corporate-specific amenities
Big screens, monstrous sound systems, laser shows, premium upholstery, bar and whatever else you want to create custom party vibes will be available in our custom packages. Whether you want to keep the event more professional or casual, we will prepare our vehicle accordingly before starting the journey.

Now you have enough reasons to choose us for corporate transportation in Chicago. Big accommodation handling has never been a problem for us because 20+ listed vehicles on our fleet are always available in your service. It's time to figure out whether a party bus, limo, or both are required for the corporate event you are going to host. Let us handle this for you. All you have to do is to request an online quote or contact remotely through +1(847)466-5364 and info@thechicagopartybus.com.