As the special occasions greet you with cheerfulness, it calls for a celebration that remain an everlasting memory. Be it a wedding, a bachelorette party, a holiday get-together, a gala or even if you wish to roam around Tinley Park, hiring a party bus can turn it into a lavishing experience. Whatever the event, enter in style and leave with opulence.
The Chicago Bus Party is at your service to make your occasions more exciting with luxurious limos and party buses. Our 6 limo fleets and 13 party bus fleets are fully modified and equipped for your party vibe, which can be extended as per the number of guests. Make your ride a one-of-a-kind experience by hiring our splendour wheels. Our standard bus and chicago limo rental features the following amenities:-
2 VIP Disco Sections
15,500 Watt Sound System
Custom Made Bars
2 Stripper/Dance Poles
CD/MP3/AM/PM/iPod Hook Up
65" LED TVs + two 27" LED TV
Disco Lights & Laser Show
Wondering where you can leverage your celebration with our rides, especially personalized for you? Here are a few occasions customers intend to hire our services
Take a look at our detailed booking guide to hiring limo or Chicago party bus rentals and explore the most popular sights in Tinlet Park.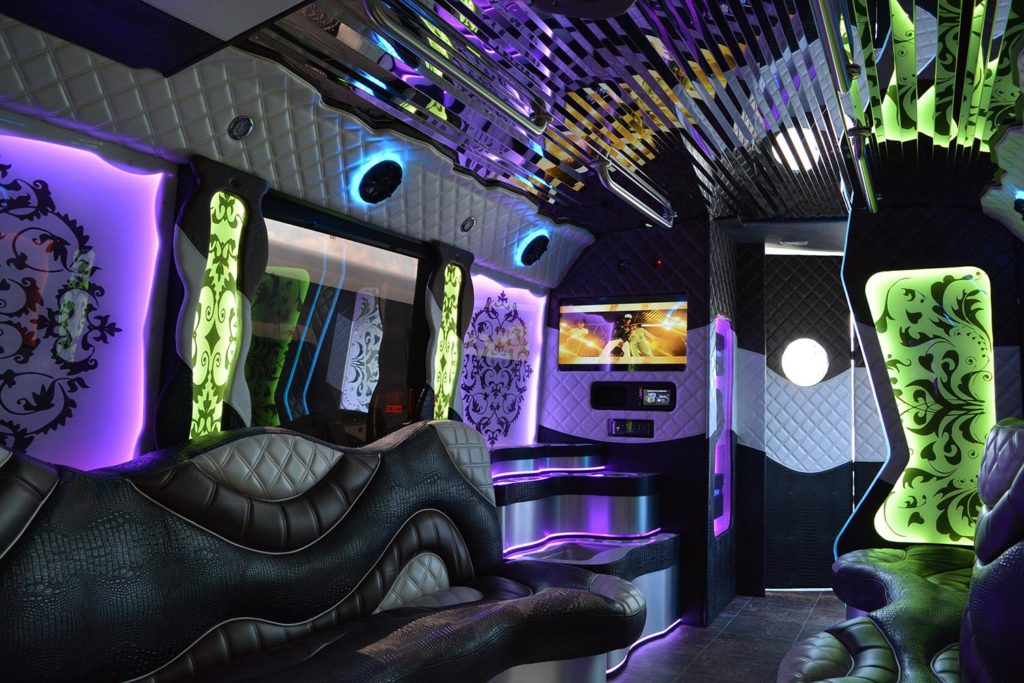 How to Book
Limo Party Bus in Tinlet Park
You can book us by following the steps mentioned below
Click on the 'Get Free Quote' button in the upper right corner after the service area section


Fill in your

First name
Last name
Phone number
Email address
Event type
Number of passengers
Pick-up address
Drop-off address
Date the service would be required
Additional notes



Enter the required information and then click on 'Request Quote' As soon as we receive the form, our customer care representative will contact you with the quote and other information
In case you have any questions, feel free to contact us at +1(847)466-5364 or drop us a mail at info@thechicagopartybus.com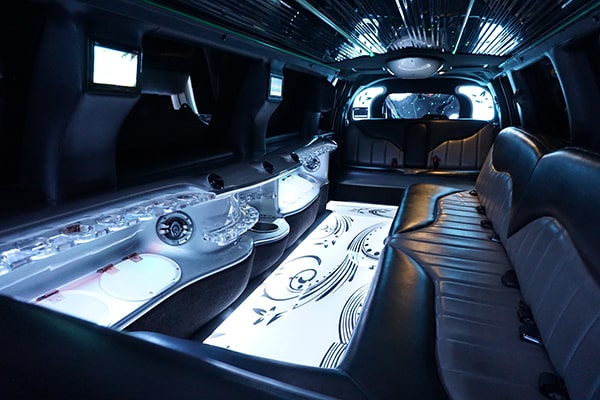 Since being acclaimed as the best place in America to raise a family, Tinley Park has always been on the bucket list of travellers and natives alike. It is home to many fun activities such as driving karts, riding a horse, shooting laser tags and winning exciting prizes in arcade games. Orland Park is a delightful place for shopaholics, with all major global brands lined up one after another for you. While the city accumulates many significant event venues, enjoying them while riding on a limo or a Chicago party bus will elevate your experience in a luxurious way. Here are some places you should not miss exploring in Tinley Park.
White Water
Canyon Water Park
The summers seem incomplete until you have visited this extremely fun waterpark. You can enjoy the slides from its opening in June to labour day's weekend. Explore the wide arena of this waterpark spread across five acres with abundant exciting games to keep you entertained all day. In addition to different slides, the place also has a zero-depth main pool as an interactive kid play area and spray ground for adults to spend their leisure time surrounded by water.
Hollywood
Casino Amphitheatre
If you are in Tinley Park and want to hear the soulful melodies, head straight to the Hollywood casino amphitheatre. With a large capacity of 28000 audiences, it hosts live concerts, creating unforgettable moments. Known by many names since its inauguration in 1991, this amphitheatre has become one of the village's most loved and visited places.
Hailstorm
Brewing Co
Listed among the most premium-crafted breweries in the country, Tinley Park is a paradise for beer lovers. Hailstorm Brewing Co is leading the wave with 18 exclusive beers ready to serve at all times. The live events such as open mics, trivia nights and concerts are the cherry on the cake while enjoying the company of your loved ones.