Having been historically related to entertainment, Oak Park has innumerable sources of enjoyment. The tradition of dance and music has brought laurels for the city on national and international platforms. Continuing the rituals of having joyous time in the city, The Chicago Party Bus brings to you - Luxurious limo and party bus rental services.
The testimony of our delighted customers in Oak Park demonstrates that we achieved excellency in clientele satisfaction by fulfilling their customized requirements. Guests enjoy our magnificent vehicles, which comes loaded with a variety of unique lighting, seating areas, sound systems, and other opulent conveniences. Our party limos are rented for a variety of purposes, including: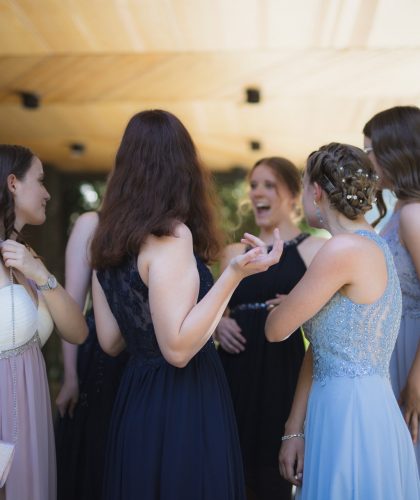 Party on wheels and leverage
the following amenities in our Limo rentals:-
If you want to book our services for your ceremonies and don't know how. Know how to book a rental limo and party bus with these 3 easy steps:
2 VIP Disco Sections
15,500 Watt Sound System
Custom Made Bars
2 Stripper/Dance Poles
CD/MP3/AM/PM/iPod Hook Up
65" LED TVs + two 27" LED TV
Disco Lights & Laser Show
Dive into our booking guide and make the most of the limo bus rentals.
How to Book
Limo Party Bus in Oak Park
By following these basic steps, you can successfully book our Chicago limo rental:-
Go to the top right-hand corner of our home page and click on the "Get a Quote"button .
A form will appear to fill in your details, including-

Name
Contact number
Email
Pickup/drop address
Number of passengers
Booking date

Click on the "Request Quote" button after submitting the required details

Our customer service team will happily assist you as soon as they receive your form. After learning about your requirements, they will make our party experience expentionally unique.
If you wish to clarify your questions, call us at +1(847)466-5364, or drop an email at info@thechicagopartybus.com.
*** You may also schedule a call back online by clicking on the "Call Us :)" button in the bottom right corner.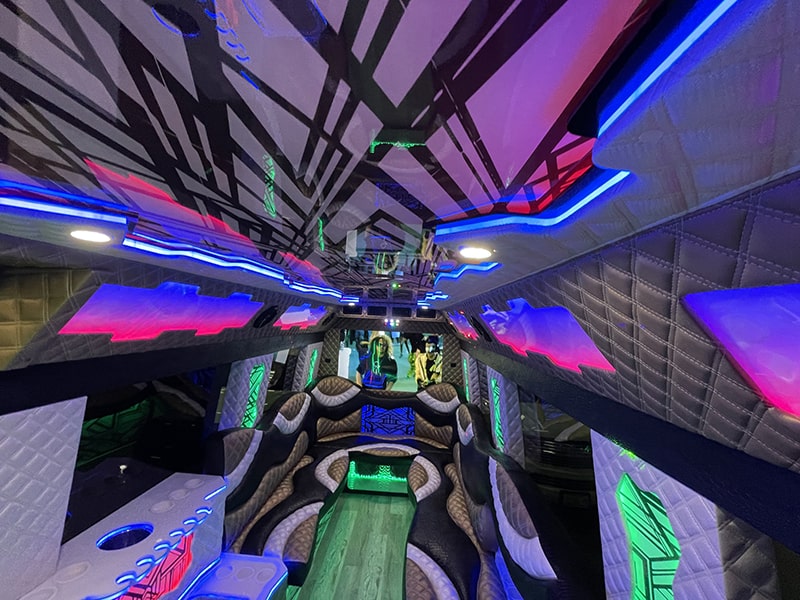 Oak Park is a city blessed by nature, so it is only fitting that it hosts several exhibits each year that highlighting natural splendor. Our Chicago limo service is the perfect way to take in the city's splendor, from its rich history and culture to its seamless integration with the modern world. To continue the limo party, you and your friends can stop at the following locations:
Maya
Del Sol
If you care for some munching while partying in the limo, stop into Maya Del Sol in Oak Park for some tasty food at Maya Del Sol. Vegetarians and vegans can choose from various dishes that cover Mexican, Latin American, and South American cuisines. The revitalizing effects of the restaurant's setting only add spark to your party.
Oak Park
Conservatory
The conservatory encompasses a total area of 8,000 square feet and is home to around 20,000 different plant species. Many plants have been there since 1914; it is the ideal location for taking a stroll. The greenhouse is segmented into rooms themed after the Mediterranean, the tropics, and the desert; its air is both energizing and relaxing. The park hosts monthly wine tastings and musical performances, all of which help to keep the atmosphere upbeat.
Frank Llyod
Home and Studio
When you book a Chicago party bus rentals, you get a panoramic view of the city's elegance. If you're curious about the city's architectural splendor, pay your visit to the Frank Lloyd Wright-designed Frank Llyod Home and Studio. This house is historically significant since it is where Frank Llyod conducted his experiments on the design of numerous buildings over the course of roughly 20 years.
Want to see more of the city but don't know where to start? Then You Must Make Haste!!! And don't forget to get in touch with and take advantage of the opulence that our VIP services may bring to your experience and enjoyment. You can reach us by phone or by sending an email at any time for instant assistance.