Recognized in Chicago and known for its history of Polo, Lake Forest is a great place to rejoice. Widely popular for so much, ranging from extravagant cuisines to amazing tourist attractions and much more. If you seek to travel around the city, celebrate weddings, or explore different places, get impeccable service from The Chicago Bus Party.
Imagine grooving on our moving bus with a disco floor covering all the lit places of the city. Be it your birthday or an engagement party, cheer up with the extraordinary arrangement on wheels! Your guest list can extend up to 40 with our party bus size.
With extended navigation, nothing is amiss. The fun only gets bigger and bigger with the customized features of our wedding Limo bus. Yes, you read it right, you can freely choose multiple pick-up and drop locations as we ensure peculiar safety standards for our customers!
With our Limo rental, you can avail of the following amenities,
2 VIP Disco Sections
15,500 Watt Sound System
Custom Made Bars
2 Stripper/Dance Poles
CD/MP3/AM/PM/iPod Hook Up
65" LED TVs + two 27" LED TV
Disco Lights & Laser Show
Let's make it easier for you to decide what to choose for your next big celebration. Below are some of the occasions you can enjoy in our Chicago limo rental and party buses;
Now that you have a brief idea of limo rental amenities, explore the booking guide and see what you can experience in the Lake Forest!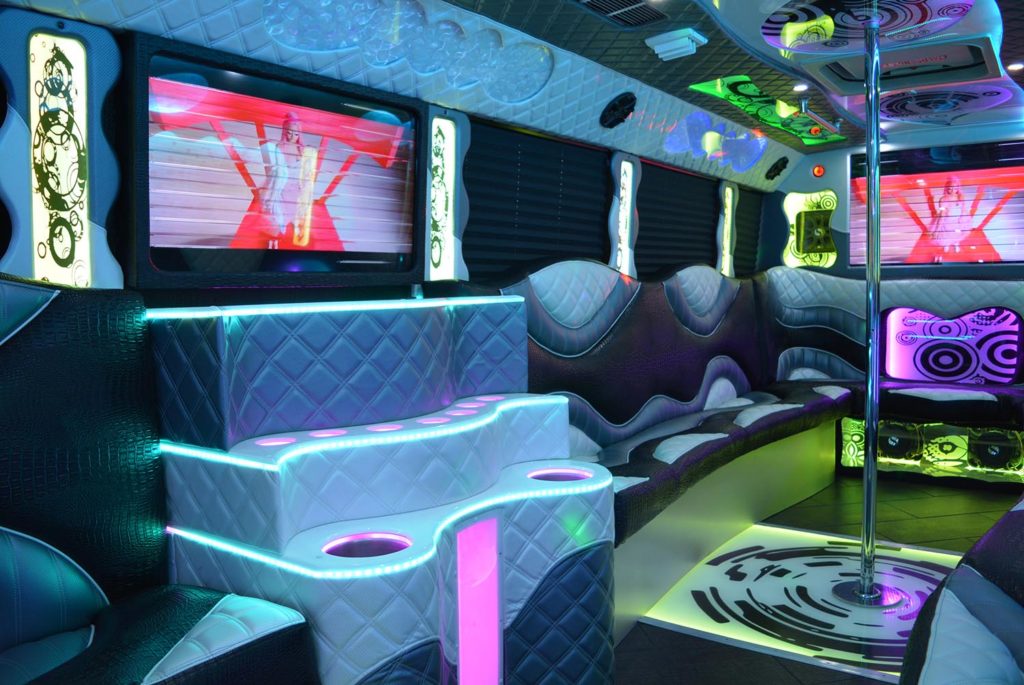 How to Book
Limo Party Bus in Lake Forest
Book us now with the following steps:
Click on the 'Get a Quote' button in the upper right corner after the service area section.
Fill out the form with accurate information. This would require to fill the following sections:-

First name
Last name
Phone number
Email address
Event type
Number of passengers
Pick-up address
Drop-off address
Choose Date
Additional notes



Enter the required information and then click on 'Request Quote.' As soon as we receive the form, our customer care representative will contact you with the quote and other information.
In case you have any queries, feel free to contact us at +1(847)466-5364 or drop us a mail at info@thechicagopartybus.com.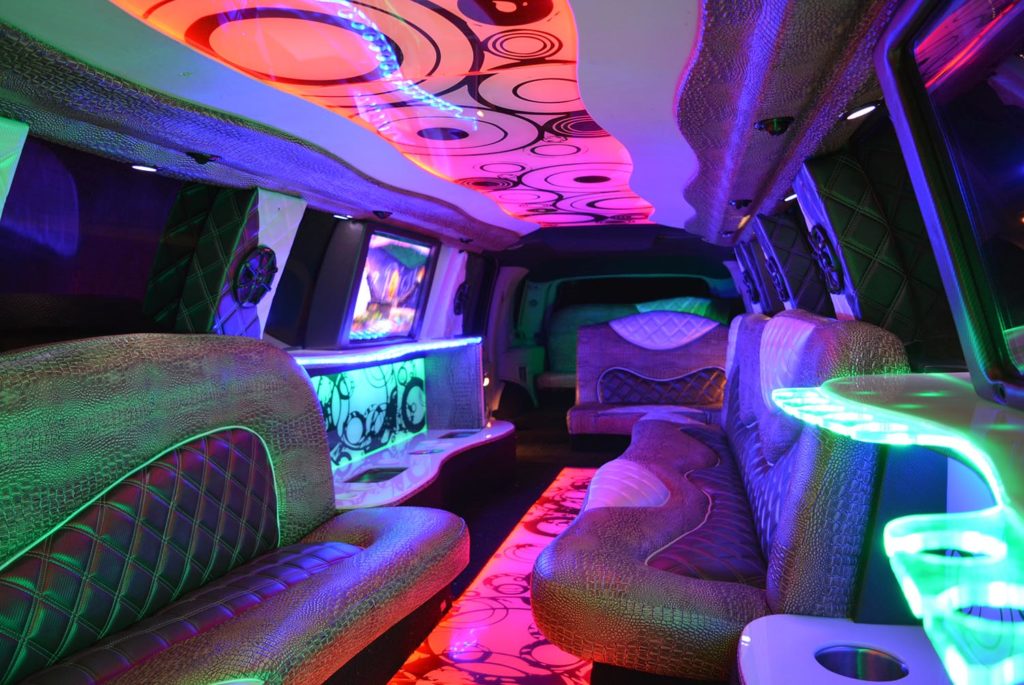 The recreational adventure has no limit in Lake Forest, and it attracts tourists and natives equally. Whether you wish to dive into the history of Lake Forest at Heritage Historical Park or embrace your love for theatre at Modjeska Playhouse, Lake Forest offers you much more than you can think!
Savoring the delicacies at Avila's El Ranchito is also a delight to have! Not just this, Lake forest hosts numerous sports and other fun activities too. Witnessing them all gets easier and more comfortable with the Chicago party bus.
Here are a few places that are a must-visit when in Lake Forest;
Lake Forest
sports park
An ideal place to have fun and enjoy the fresh air simultaneously within 57 acres of sports fields. The park possesses baseball and softball fields, including a soccer field, gymnasium, and basketball court, along with two playgrounds. Not just the sports activities, or as a spectator on the seat, you can have a gala time with your family and loved ones by organizing a picnic. And guess what? Your pets can accompany you too!
Arden Helena Modjeska
historic house and gardens
All those who want to see the century-old home of the popular actress Madame Helena Modjeska must visit this place. Being marked a National Historical Landmark - The house resembles the Forest of Arden in the play by Shakespeare, "As you like it." It depicts the life and growing years of Madame Modjeska. And the way the rock-lined pathways unfold is just a beautiful sight to behold.
Urban Grill
and Wine Bar.
When in Lake Forest, one must visit the unique eatery and the warming ambiance of the Urban Grill and Wine bar. It started in 2012 with the idea of offering upscale food and a friendly environment. The facility is fully family operated and makes it to one of the most loved places in Lake Forest. The extensive menu covers everything from seafood to sandwiches of all kinds. Why would you want to miss it anyway?
Add leisure and thrill to your lifetime experiences and make them memorable with our Limo bus party rentals. You can contact us through a call at +1(847)466-5364 or mail at info@thechicagopartybus.com for booking queries.