Party Bus Services in
Kenosha City
Kenosha County, situated in the far southeast corner of the state is a friendly and inexpensive place to go. There are various indoor and outdoor places to enjoy the events, a lot of locally owned shops and restaurants, or even on the luxury of wheels too!! Yes, you read right. The Chicago Party Bus offers a limo & party rental bus service by which you can enjoy your party while traveling.

Renting a luxury vehicle from The Chicago Party Bus in Kenosha is one way to ensure that you and your friends' special event will always be remembered. Keep reading to find out how to rent a limo or party bus.
How to Book Limo Party

Bus in Kenosha

You may easily reserve a party bus or limo for your future event by clicking a few buttons. All you have to do is to take these actions:-

The "Get a Quote" button is in the upper right-hand corner of our website's home page. You may proceed with filling out the form by simply clicking on it.

You will be directed to a page where your name, contact information, email address, pick-up, and drop-off addresses, the number of passengers, and the booking date will be updated.

Fill out this form, and we'll get back to you immediately with an attractive party or wedding limousine rental package.

Three additional ways to get in touch with us are: contact us at (847) 466-5364 and email info@thechicagopartybus.com .


About
Kenosha City Attractions
Dinosaur
Discovery

Museum

The Dinosaur Discovery Museum is a great place to visit, with many fossils and artifacts. There is a place for kids to play in the basement and a lab where you can watch paleontologists work on fossils. Even the main exhibit is pretty cool. They also have a gift shop with items that are priced fairly.
Enjoy
Kenosha's

Best Food

Many restaurants in Kenosha serve delicious food that will make your mouth water. While party, if you want to eat some delicious food then here are some of the most delicious places to eat in Kenosha :
La Fogata Mexican Grill:
You should try their guacamole, tacos, enchiladas with barbacoa, and margaritas.
Sazzy B:
The best place to have brunch on the weekends is in Kenosha. Try the schnitzel, prime rib, and German platter at House of Gerhard.
Ron's Place:
You have to try their 5x5 burger.
The Garage:
You can find the best burgers here.
Tuscany Bistro & Bar Grill:
Their linguine and calamari are delicious.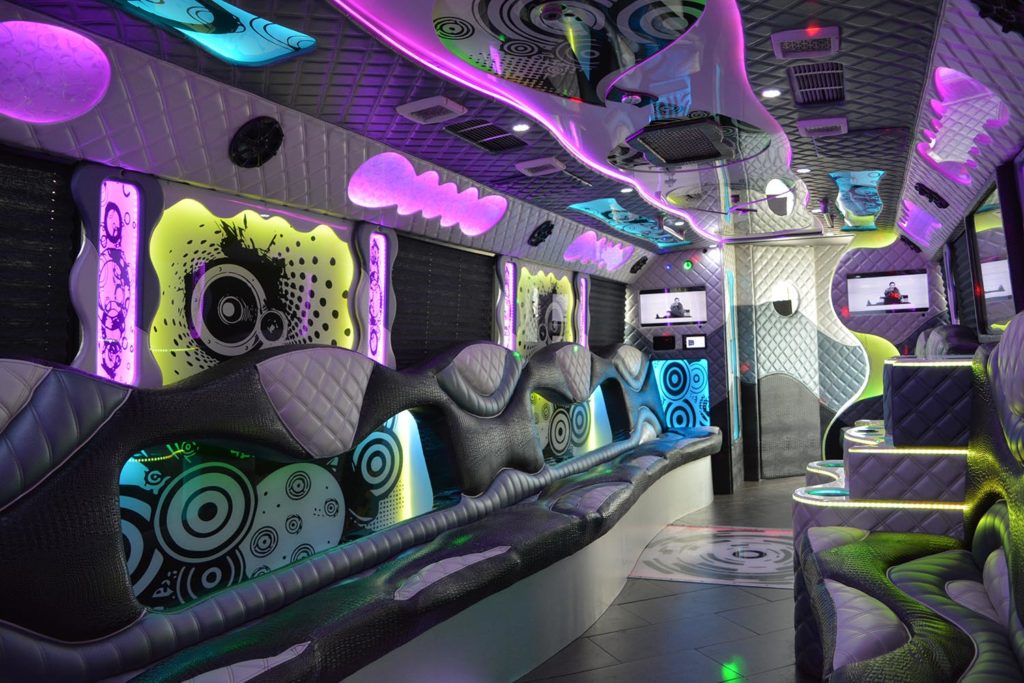 Relax on Simmons Island Beach
Our limo chauffeur drives right to Simmons Island Beach. It has roads that connect it to the main island, so you don't need a ferry to get to the beach on the island.

The beach has a boardwalk, a playground, and a lot of space for picnics. One of the best things families can do in Kenosha is relaxed at this beach.
Outlets at the Dells, Baraboo, WI
At the Outlets at the Dells in Baraboo, Wisconsin, you can get trendy looks and save a lot of money. With more than 60 name-brand items to choose from, there is a lot to pick from. Need new sunglasses for the beach to protect your eyes from the sun? Sunglass Hut is worth a look. Are you planning to try out a new scent? Don't forget to go to Perfumania! And don't forget to bring something to eat! Stop by Gloria Jean's Coffees while shopping.

Let us plan your limo or party bus route if you're unfamiliar with Kenosha. We will serve you with the best luxury and hospitality to make memorable moments with our party vehicles. Call and reserve one of our limo and party buses!