Party Bus Services in
Joliet City
Do you have party plans in Joliet but looking for some out-of-the-box ideas? How about celebrating your next big event in our luxurious limousines or big buses? Joliet, the suburb of Chicago, is the fourth largest city in Illinois, comprising many art galleries, theatres and museums. Similar to other suburbs of Chicago, this city is also ideal for visiting between the months of May to September. Commercially, it is a famous shipping and transportation center, but its tourism significance cannot be overlooked.

The Chicago Party Bus company is making your party plans even more exciting with enhanced luxury on the wheels. Our fleet of limousines and modified buses is equipped with all the party amenities you can expect from a traditional pub or club. Custom-made bars, custom lighting ambiance, big sound systems, dancing polls and disco floor are some features that you can expect in our vehicles. All these facilities are very conveniently accessible online. All you need is to request a quote.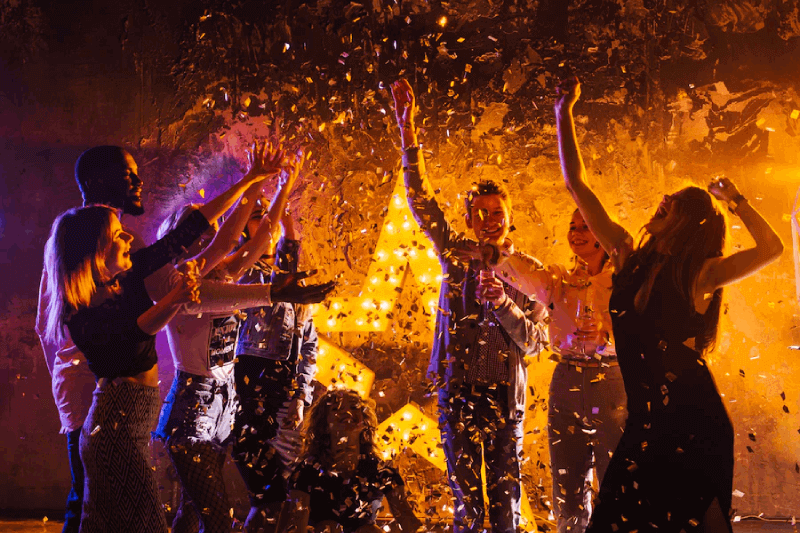 How to Book
Limo Party Bus in JOLIET City
A party bus or limo booking for your upcoming celebration is just a few clicks away. All you need is to visit our official website and follow these 3 steps:-

• On the main page of our website, there is a tab labeled "Get a Quote" that may be found in the upper right-hand corner. Simply clicking on it will move you forward with the form completion process.

• You are going to be taken to a page where information such as your name, contact number, email address, pickup/drop address, the number of passengers, and the booking date will be filled in automatically. Complete this form to the best of your ability, and we will get back to you as soon as possible with an attractive party package.

• You can also reach us through the following three alternative communication methods: call +1 (847)466-5364 , email info@thechicagopartybus.com, or begin a live chat session with one of our representatives right this moment.
About
Joliet City Attractions
Joliet Area Historical Museum

Since its inauguration in 1926, the Rialto Square Theatre is accommodating natives and tourists of Joliet with a place to enjoy live entertainment. The theater is well-known for hiring some of the most talented artists in the United States. You can anticipate seeing a wide variety of acts here, including Broadway spectaculars, dance shows, musical concerts, and many other types of performances.


Friends of Community Public Art

If you're interested in learning more about the native art murals, don't miss out on one of the tours offered by Friends of Community Public Art. Observe and learn about the flourishing local art of Illinois as you watch artists creating masterpieces live.


Hollywood Casino

Try out your luck (if it is going great) at the Hollywood Casino of Joliet. More than 1000 slots are available to have fun. There are also some tables for blackjack and poker players.


Jacob Henry Mansion Estate

Over 16,800 square feet in size, the mansion has 40 opulently furnished rooms, several of which are paneled in black walnut and oak. Spend some quality time at the Dinner Theater, where you can take in a lunchtime musical show and home-cooked supper.


Rialto Square Theatre

Since 1926, this theatre has been entertaining millions of visitors. You can expect a variety of performances at this theater, including dance performances, live music concerts, and a lot more. The theater is renowned for hiring some of the top talents in the United States.
This information is enough to assist you with exploring all the worth-watching places in Joliet. Chat with us or call if you want some more information regarding the places to explore during your party on wheels. A combination of luxurious limo ride with magnificent sites would be an everlasting experience.